FOR OUR EMPLOYEES, FAMILY, CONSUMERS, AND FELLOW FARMERS
At Sharp Farms, we pride ourselves in delivering the best in food and farmworker safety. Our mission is to grow safe and healthy products for our customers. Food safety and farm worker safety are our priorities.
Food Safety
Sharp Farms recognizes the importance of maintaining a strict and detailed food safety program. By implementing what is known as Good Agricultural Practices (GAP), we minimize the potential for product contamination. This ensures we have processes in place for quality assurance from planting to your table.
Continuous employee training of GAP

Internal audits of all worker practices

Participation of 3rd party audits

Testing and monitoring of water sources

Testing and monitoring of all crop protection agents and hazardous materials used on the farm
Farmworker Safety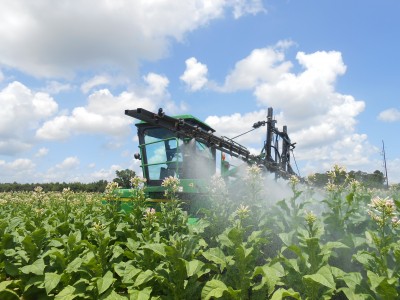 Sharp Farms has developed and implemented effective policies and procedures that reduce or eliminate accidents, injuries, and illnesses for our workers. We do this through training, education, and inspections. Our number one priority is to provide a safe working environment. We have numerous policies to address these safety issues.
Injury and Illness Prevention Training

Hazardous Material Safety

Forklift Safety

Tractor Safety

Crop Protection Agent Safety

N.C. Department of Labor Guidelines

Comply with pesticide field reentry intervals

Field identification for traceability

Pesticide Licenses

Fumigation Certification

GAP Certified

Waste Management Certified